Executive Director
Yoshinobu Fukushima
Japan Business Association of Southern California
1411 West 190th St, Suite 220
Gardena, California 90248
Telephone: (310) 515-9522
Email: fukushima@jba.org
2019 Board of Directors
Hironori Kobayashi

All Nippon Airways Co., Ltd.

Tetsuya Tsutsui

American Honda Motor Co., Inc.

Shinji Nishimura

DENSO Products and Services Americas, Inc.

Hiromu Koyama

Epson America, Inc.

Michitaka Sugawara

Fujitsu Frontech North America, Inc.

Toshihide Kotake

H.I.S. International Tours (NY) Inc.

Masanao Ono

Honyaku USA Inc.

Kiichi Nakajima

Japan Airlines Co., Ltd.

Naohiro Takahashi

JFC International Inc.

Yoshiyuki Futami

JTB Americas, Ltd.

Akinori Mizuno

Kamei North America Co., Ltd.
Yuichi Yamakawa

Kintetsu Enterprises Company of America

Kae Sam

Kintetsu International Express (U.S.A.), Inc.

Fumihiko Kusakabe

Manufacturers Bank

Tomoya Ichinose

Mazda North American Operations

Jun Iida

Mikuni American Corporation

Takuya Kawasawa

Mitsubishi Corporation (Americas)

Keijiro Hora

Mitsubishi Electric US, Inc.

Tatsuo Sato

Mitsui & Co. (U.S.A.), Inc.

Takashi Shiroyama

Mitsui Sumitomo Marine Management (U.S.A.), Inc.

Kingo Sakashita

Mizuho Bank, Ltd.,

Yuichi Mitsumori

MUFG Union Bank, N. A.
Yukihiro Murata

Nippon Express U.S.A., Inc.

Hisashi Sakagami

Nippon Life Insurance Company of America

Akihiro Endo

Pacific Guardian Life Insurance Company, Ltd.

Kazuki Kawakami

Panasonic Corporation of North America

Chotaro Koumi

Pentel of America, Ltd.

Takashi Sugita

Relo Redac, Inc.

Harumasa Yabuki

SoftBank Telecom America Corp.

Satoshi Okawa

Sumitomo Corporation of Americas

Masato Morimoto

Sumitomo Electric U.S.A., Inc.

Satoshi Furuya

Tokio Marine America

Yuki Ikehata

Toyo Tire Holdings of Americas, Inc.

Ryota Masumo

Yamato Transport U.S.A., Inc.
2019 Officers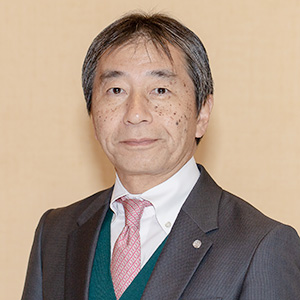 President
Kiichi Nakajima
Japan Airlines Co., Ltd.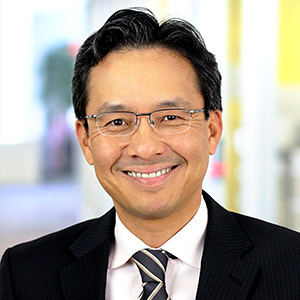 Executive Vice President and Secretary
Saburo Ito
Ernst & Young LLP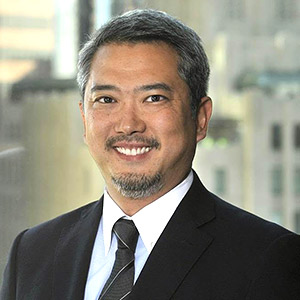 Vice President
Chair of the Business and Commerce Committee
Shinichi Yoshino
KPMG LLP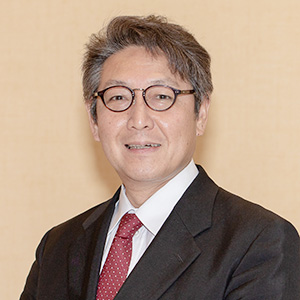 Vice President
Chair of the Planning and Marketing Committee
Akinori Mizuno
Kamei North America Co., Ltd.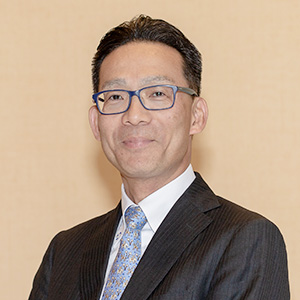 Vice President
Chair of the Education and Cultural Committee
Satoshi Furuya
Tokio Marine America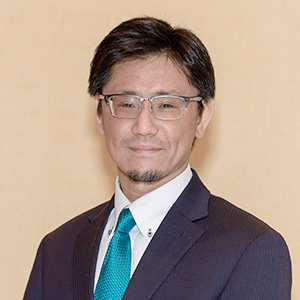 Vice President
Chair of the Asahi Gakuen Committee
Masanao Ono
Honyaku USA Inc.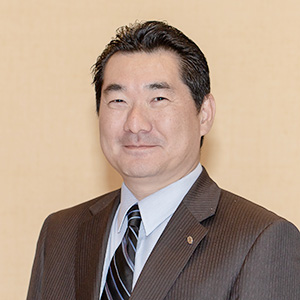 Vice President
Chair of the Downtown Regional Committee
Toshihide Kotake
H.I.S. INTERNATIONAL TOURS (NY) INC.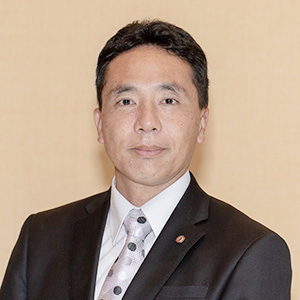 Vice President
Chair of the South Bay Regional Committee
Keita Muraki
Nippon Express U.S.A., Inc.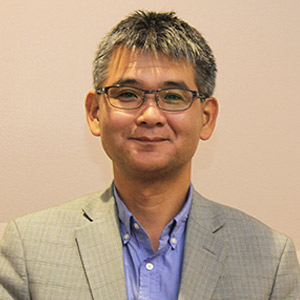 Vice President
Chair of the Orange County Regional Committee
Osamu Yokooka
Suzuki Motor of America, Inc.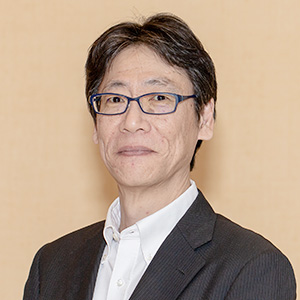 TreasurerSatoyuki Kawai PricewaterhouseCoopers LLP

2019 Committees
Business and Commerce Committee
Chair: Shinichi Yoshino

A large number of the world's leading Japanese companies are clustered in Southern California. According to a 2018 survey, there are 790 Japanese companies based in the area. While these companies are already making great contributions to the local economy through their capital investments and job creation, it's important that they keep working towards garnering understanding and support from state and local governments as well as affiliated economic organizations in order to coexist with the local community and to improve the business environment of Japanese companies. Our goal is to deepen and further develop these relations and to contribute as much as possible to our member companies.

In 2018, we deepened existing ties with local organizations such as the Los Angeles Economic Development Corporation (LAEDC), World Trade Center Los Angeles (WTCLA), U.S. – Japan Council, and Japan America Society, as well as confirmed our synergy with the Consulate General of Japan and JETRO. We also cultivated new relationships with government agencies including the State and municipalities. Specific details of activities for this fiscal year include: 1) strengthening relations and collaborating in areas such as information dissemination with local government agencies in the State of California, LA and Orange Counties; 2) closer mutual cooperation with the American, Asian American, and Latin American communities; 3) focusing on strengthening two-way cooperation with the Japanese American community. Through these efforts, we strive to "obtain proper evaluation on the contribution of Japanese companies to the local community," "expand the presence of Japan and Japanese companies," and "create business opportunities for member companies."
Planning and Marketing Committee
Chair: Akinori Mizuno

The Planning and Marketing Committee's mission is to promote the exchange and satisfaction among JBA members and is responsible for the planning and execution of social events for members as well as information dissemination.

Our main activities include the planning and execution of the annual New Year's Greetings Reception, business seminars, softball tournament between member companies, volunteering at the LA Marathon's water stations, and networking events, as well as the monthly publication of the "JBA News" newsletter. Although it sounds so formal when put in writing, we are basically the committee for anything "festival"-related, thus we aim to plan and deliver a wonderful festival for everyone again this year.

Last year, we held 8 business seminars aimed at providing useful information in which a total of 582 members attended. At the annual softball tournament, we experimented by changing the rules so that both the winners and losers could advance to the next round. We plan on incorporating new ideas and innovation in order to further evolve our regular events, and continue our efforts in event-planning as well as the preparation of "JBA News." We ask you for your support and cooperation with the Planning and Marketing Committee this year. Please actively participate in our events, and new committee members are always welcome!
Education and Cultural Committee
Chair: Satoshi Furuya

The Education and Culture Committee aims to "contribute to the local economy," "support youth education," and "expand the understanding of Japan" through various support related to education & culture.

The main activities include the planning of a program to send US educators to Japan (US Educators to Japan, or USEJ), support for Japanese language and cultural education programs (Japan Enrichment Grant, or JEG), and youth education seminars. On the cultural front, the committee strives to increase the number of Japan-fans by supporting the introduction of Japanese culture.

Further, in order to secure the financial resources to continue these activities, our committee also operates the JBA Foundation. As part of this, we are planning and managing charity events, including the annual JBA Foundation Charity Golf Tournament. This year's golf tournament is scheduled for July 20th at the Tustin Ranch Golf Club. This charity event is an important activity with the purpose of strengthening exchanges between JBA member companies and the local educational community and cultural groups, as well as improving the educational environment for Japanese children. We kindly ask for everyone's support and cooperation again this year.
Downtown Regional Committee
Chair: Toshihide Kotake

Downtown Regional Committee operates around the Downtown Little Tokyo district, where the new and old LA coexist. We are planning various events for JBA member companies to get to know LA better, as well as events aimed at giving back to those companies contributing to Japanese society.

The main events this year include the 9th annual Manzanar Pilgrimage Bus Tour (held in April), the 8th annual trash pick-up hiking volunteer day that initially started after the Great East Japan Earthquake, participating in the Nisei Week Bon Odori and Parade. We are also planning to attend college football and major league baseball games, Genesis Open Golf, as well as to schedule bus tours to the LA area.

We welcome all JBA members to actively participate.
South Bay Regional Committee
Chair: Keita Muraki

The South Bay Regional Committee is comprised of companies operating in the South Bay region. Our goal is to contribute to this region where about 200 JBA member companies belong and to provide various services to JBA members. In 2018, we had our annual community service beach clean-up and volunteer work and picnic at the botanical garden. As for member services, 125 people participated in the annual Halloween Picnic, a popular event every year.

In 2019 we will continue implementing even more diverse and meaningful events that many can participate in. We will work under the motto "contribute to the South Bay region and JBA members through fun and fulfilling activities," so we ask for all your support.
Orange County Regional Committee
Chair: Osamu Yokooka

Orange County Regional Committee aims to have every member enjoy the activities of the committee and promotes the further exchange with other companies, all while basing operations on the three pillars of JBA's mission: strengthening relations with the local community, education and culture, and member services.

We are planning 13 events in 2019. All of our events are so popular that they fill up right away and it is reassuring that our committee members are so enthusiastic about our operation. Our member services include a sports day with 450 participants, enjoyed by both children and adults alike, an Angels game where we can anticipate to see Shohei Ohtani in action. For education and culture, we plan to hold a local school seminar with a panel of local teachers and students. As for community services, we will volunteer at an animal care facility that takes care of dogs and cats that have lost their owners (last year was our inaugural year for this event) , host strawberry picking and pumpkin patch events that are mainly family-oriented, but can be enjoyed by adults as well.
Asahi Gakuen Committee
Chair: Masanao Ono

Asahi Gakuen provides students who plan on returning to Japan or may live in Japan in the future the opportunity to learn the curriculum taught in Japanese schools as well as their way of life so they could adapt seamlessly to Japanese education and living environment.

Asahi Gakuen Committee is a part of JBA, but simultaneously is the Board of Directors operating the school. We assume the responsibility of being the school's highest decision-making body. In order to support the development of over 1300 students from preschool to high school, we operate upon our basic policy to "pursue high quality education" and to "build a healthy work environment." Although these supplementary lessons are held only on Saturdays, faculty members devote themselves to the preparation for that one day and conduct substantial childcare and instruction.

This year, Asahi Gakuen is planning on several commemorative events in ringing in its 50th anniversary. We are also working to further enhance academic proficiency and global human resource development. In addition, we aim to create an enjoyable work environment that faculty and staff can stay motivated. Unraveling the long history of the last 50 years, we reflect back on the important role that Asahi Gakuen has played within the Japanese community in Southern California, and by looking forward to the next 50 years, we will carry out further progressive school management skills.