Executive Director
Yuji Takahashi
Japan Business Association of Southern California
1411 West 190th St, Suite 220
Gardena, California 90248
Telephone: (310) 515-9522
Email:takahashi@jba.org
2018 Board of Directors
Ichiro Hidaka

All Nippon Airways Co., Ltd.

Tetsuya Tsutsui

American Honda Motor Co., Inc.

Masahisa Saito

Cross Marketing Group USA, Inc.

Kenichi Tanaka

Daicel America Holdings, Inc.

Shinji Nishimura

DENSO Products and Services Americas, Inc.

Yasuyuki Nakamori

Diamond WTG Engineering & Services, Inc.

Hiromu Koyama

Epson America, Inc.

Michitaka Sugawara

Fujitsu Frontech North America, Inc.

Toshihide Kotake

H.I.S. International Tours (NY) Inc.

Barney M. Ono

Honyaku USA, Inc.

Kiichi Nakajima

Japan Airlines Co.,Ltd.

Naohiro Takahashi

JFC International Inc.

Yoshiyuki Futami

JTB Americas, Ltd.
Shinji Kamitani

Kawasaki Motors Corp., U.S.A.

Yuichi Yamakawa

Kintetsu Enterprises Company of America

Yumi Aoyama

Kintetsu International Express (USA), Inc.

Fumihiko Kusakabe

Manufacturers Bank

Tomoya Ichinose

Mazda North American Operations

Jun Iida

Mikuni American Corporation

Keijiro Hora

Mitsubishi Electric US, Inc.

Shinozaki Yukio

Mitsubishi International Corporation

Mahito Takahashi

Mitsubishi Motors North America, Inc.

Tatsuo Sato

Mitsui & Co. (U.S.A.), Inc.

Shiroyama Takashi

Mitsui Sumitomo Marine Management (U.S.A.), Inc.

Mitsuhiro Sakamoto

Mizuho Bank, Ltd.,

Hideki Nakashiro

MUFG Union Bank, N. A.
Shinichi Nakano

Nakano Warehouse & Transportation Corp.

Akira Shoji

Nippon Express U.S.A., Inc.

Sakagami Hisashi

Nippon Life Insurance Co. of America

Takahashi Takuya

Pacific Guardian Life Insurance Company, Ltd.

Kazuki Kawakami

Panasonic Corporation of North America

Chotaro Koumi

Pentel of America, Ltd.

Takashi Sugita

Relo Redac, Inc.

Satoshi Okawa

Sumitomo Corporation of Americas

Masato Morimoto

Sumitomo Electric U.S.A., Inc.

Satoshi Furuya

Tokio Marine Management, Inc.

Yuki Ikehata

Toyo Tire Holdings of Americas Inc.

Ryota Masumo

Yamato Transport U.S.A., Inc.
2018 Officers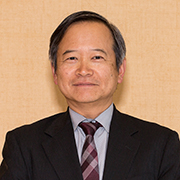 President
Satoshi Okawa
Sumitomo Corporation of Americas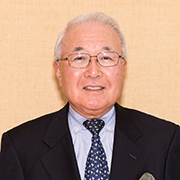 Executive Vice President and Secretary
Yoshinobu Fukushima
Takenaka Partners LLC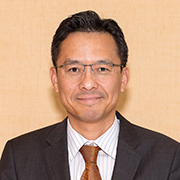 Treasurer
Saburo Ito
Ernst & Young LLP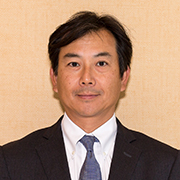 Vice President
Chair of the Business and Commerce Committee
Hideki Nakashiro
MUFG Union Bank, N. A.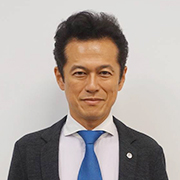 Vice President
Chair of the Planning and Marketing Committee
Taro Kaneko
GK Design International Inc.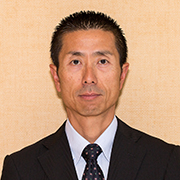 Vice President
Chair of the Education and Cultural Committee
Satoru Rokuta
Pioneer North America, Inc.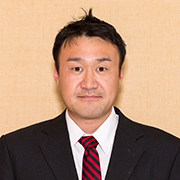 Vice President
Chair of the Asahi Gakuen Committee
Hitoshi Kusakabe
Office Sekkei America, Inc.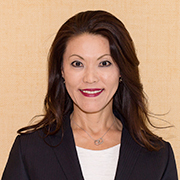 Vice President
Chair of the Downtown Regional Committee
Chiyo Nonomura
TOP Los Angeles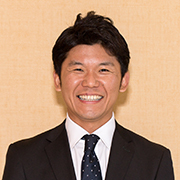 Vice President
Chair of the South Bay Regional Committee
Harumasa Yabuki
SoftBank Telecom America Corp.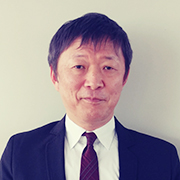 Vice President
Chair of the Orange County Regional Committee
Takeshi Hayasaki
Suzuki Motor of America, Inc.
2018 Committees
Business and Commerce Committee
We will promote strengthening ties with local communities through collaboration with friendship organizations, the Sacramento delegation visit, JBA Reception, etc., for the purpose of developing and expanding business opportunities for Japanese companies. Moving forward through future activities, we will make the contributions of Japanese companies' in Southern California appealing to members and become an integral part of the region's business.
Planning and Marketing Committee
The Planning and Marketing Committee deals with planning and putting into action various events for members. Our main activities include the New Year's Celebration Party, business seminars, JBA Newsletter, a Softball Tournament, cross-industry exchange mixers, and more. We value teamwork and the enjoyment of committee members themselves to be important, and wish to hold events that will satisfy all JBA members and make total member participation possible.
Education and Cultural Committee
In order to "increase those who are knowledgeable about Japan and Japanese fans" locally, JBA was able to send US educators working at schools with a large Japanese student body to Japan for a short time (to learn more about Japan's educational system). The Education and Cultural Committee is also dedicated to supporting activities that improve the educational environment of local schools that teach Japanese language and culture. Future activities will be funded through the contributions from the Charity Golf Tournament to be held in July, so we thank you in advance for your cooperation.
Downtown Regional Committee
This committee will organize events for members in the northern region of Los Angeles such as attending a Dodgers game, attending golf tours, picking up garbage for community service, being involved in events related to Little Tokyo, the Manzanar Memorial Service Bus Tour, participating in Nisei Week Closing Ceremonies, as well as learning and interacting with the Japanese American community. Our member base includes many returning and new members, so we look forward to enjoying these events together.
South Bay Regional Committee
The South Bay Regional Committee oversees the 230 member companies registered with JBA. We pledge to do our best, as evidenced in our motto, "Contribute to the Los Angeles and South Bay region and JBA members through fun and fulfilling events and activities." Similar to last year, we have approximately 16 events planned for 2017. Our community service contributions include: Torrance Chamber of Commerce and Industry exchange events, beach clean-up and picnic, etc; for our members: Los Angeles Harbor tour, Halloween picnic, etc.
Orange County Regional Committee
There are more than 120 member companies in the Orange County Regional Committee, but we have various useful events and activities for everyone and the local community at a high rate of once or twice a month so that we can better serve you and our community.
Asahi Gakuen Committee
JBA is the founder of Asahi Gakuen, the largest Saturday school system in the world. Additionally, we look forward to celebrating the momentous occasion of the 50th anniversary in two years' time. As our committee members are also Asahi Gakuen school board of Directors, without a doubt we will continue to provide high-quality education, as well as reflecting on the past and present while seeking to shape the future of our school curriculum, continuing to manage the school with the aim of achieving further high standards.