Educational Support Activities
For many years, JBA has established and operated educational support programs throughout Southern California. These programs seek to offer educators and students a better understanding of Japanese culture and the educational system while simultaneously improving the overall educational environment.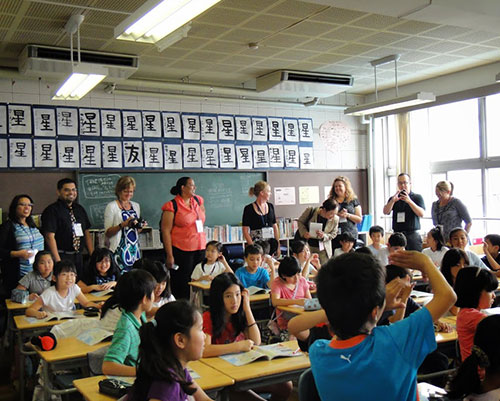 Japan Enrichment Grant (JEG) Program
The JEG Program was established by JBA in order to support Japanese cultural education and to provide local public schools with a better understanding of the Japanese educational system. By collecting educational materials and monetary donations every year, JBA makes substantial contributions to local schools where many Japanese students study.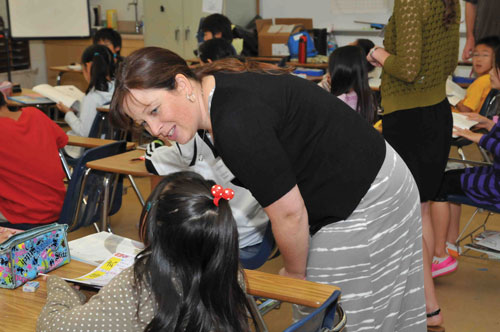 U.S. Educators to Japan (USEJ) Program
Every year, JBA sends American educators to Japan to provide them with an opportunity to learn about Japanese culture and the educational system. It is the hope of JBA that these educators will come back to the U.S. and integrate what they experienced into their teaching styles. Since the USEJ program was established in 1975, nearly 550 educators have been sent to Japan thanks to the generous contributions by members during the annual JBA Foundation Charity Golf Tournament.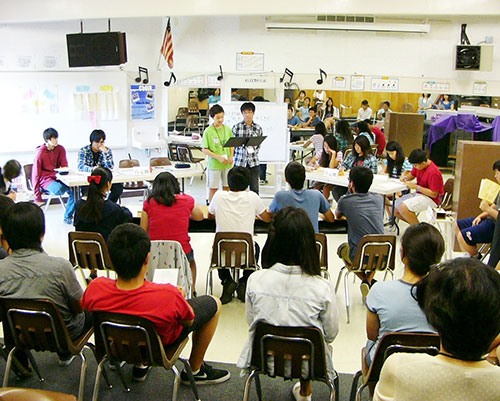 Japanese Education – Asahi Gakuen
Founded by JBA in 1969, Asahi Gakuen is a Japanese Saturday supplemental school that follows the current academic curriculum being observed in Japan. The school allows students to experience the educational style found in Japan so they can better adapt to a new home if they relocate. When it was first established, Asahi Gakuen had an enrollment of 68 students ranging from first grade to eighth grade. Since then, it has become the world's largest K-12 supplementary school and has helped many parents achieve their goals of offering Japanese education to their children. Asahi Gakuen also offers cultural activities for students and their families. Sports festivals and speech contests are a few of the many events held to encourage them to engage and learn Japanese culture and history.