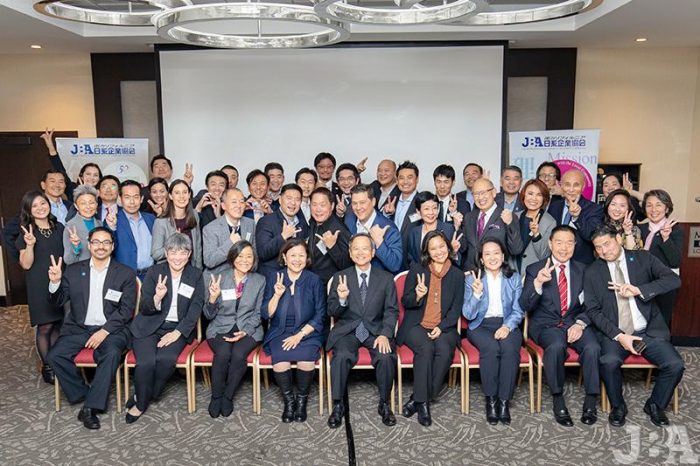 On February 2, a send-off dinner was held for the "2019 Japanese American Leadership Delegation to Japan" at the Miyako Hotel Los Angeles in Little Tokyo. In attendance were Japanese American leaders selected from all over the nation as well as members of the Consulate General of Japan in Los Angeles, the US-Japan Council, and the JBA.
National Japanese American leaders visit Japan with high hopes for US and Japan
The Japanese American Leadership Delegation to Japan (JALD) program, sponsored by the Japanese Ministry of Foreign Affairs, selects active Japanese American leaders from all over the country to visit Japan to engage with prominent figures in government, business, and the academic world with the aim to strengthen US-Japan relations through mutual understanding, expand the roles of Japanese Americans residing in the US, and establish a network between Japanese American leaders.
Now in its 19th year, 10 individuals will be visiting Tokyo and Kumamoto from early to mid-March. JBA sponsored the send-off dinner as it has been for the past several years. The evening began at 6pm with opening remarks from JBA President Satoshi Okawa. He stated, "Since starting the program in 2000, over 200 delegates have visited Japan and contributed to the strengthening of US-Japan relations. Although we now select our delegates from nationwide, this program originally started in California, and I thank the US-Japan Council very much for their continued support from the beginning." He continued on to explain the JBA's current state of affairs, attributed its smooth progress to the support of Japanese Americans, and wished the success of this year's JALD program.
Following the screening of a video on the JBA's history, Irene Hirano Inouye, President of the US-Japan Council, who heads the JALD Program, addressed the crowd. She expressed appreciation on behalf of her organization for the strong partnership JBA has maintained with them over the years as well as for its contribution to building relations between the Japanese business sector and the Japanese American community. She rejoiced that a wonderful group of Japanese American leaders had gathered once again this year and went on to introduce each of them.
Next, Consul General of Japan in Los Angeles Akira Chiba stood onstage. He remarked that he had just found out that the JALD program had started as the "Young Sansei Program" and that he saw promise in its versatility from past to future. He continued to say to the delegates that while they cannot choose their ancestors (the fact that they are Japanese), they should have a choice in determining how to deal with their roots, and highlighted how important it was that each of them had chosen themselves to become a leader in their respective fields and community. He then raised a toast and exclaimed "kanpai!" Dinner had begun cordially.
Voices from the 2019 Japanese American Leadership Delegation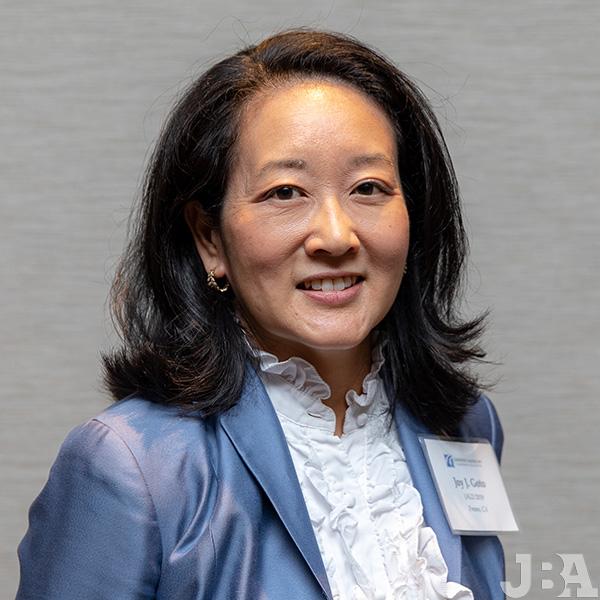 Joy Goto
My mother is a Japanese national and my father is Japanese American. So I consider myself 2.5-sei and hope to reconnect with myself and my roots through this program. At the same time, I'd like to learn more about Japanese society and culture, especially on education. This will be my third visit to Japan, but it's been 20 years since the last time so I am excited for new experiences and learnings. I'm sure it will leave a big impact on my life.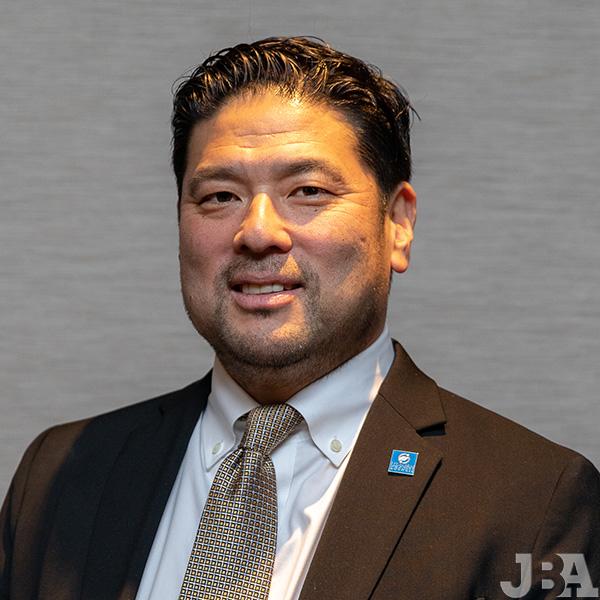 Britt Yamamoto
I decided to apply for this program upon the recommendation of a good friend who had participated in JALD in the past. Another reason is because my birthplace of Kumamoto (lived there for the first six months of my life) was listed as one of the places to visit this year. I've visited Japan many times before for work, but this is the first time travelling there as part of a program. I am very excited and honored to be able to experience the country with leaders representing the US and Japanese American community.
2019 JALD Members
• Andrew Fujimoto (CEO, Ameriben, Meridian, ID)
• Joy Goto (Chair and Professor of Chemistry, California State University, Fresno, CA)
• Mark Nakagawa (Program Manager, Department of Defense, Springfield, VA)
• Kyle Nakamoto (Data Scientist, Ford Motor Company, Dearborn, MI)
• Kurt Osaki (President/ CEO, Osaki Creative Group, Honolulu, HI)
• Vickie Sakurada Schaepler (Coordinator, Legacy of the Plains Museum, Gering, NE)
• Mariko Silver (President, Bennington College, Bennington, VT)
• Bryce Suzuki (Office Managing Partner, Bryan Cave Leighton Paisner LLP, Phoenix, AZ)
• Britt Yamamoto (Founder/ Executive Director, iLEAP, Seattle, WA)
• Kelly Yamasaki (Principal, OZ Architecture, Denver, CO)